At Lemont Natural Health Care we have an extraordinary staff dedicated to helping our patients get better.
---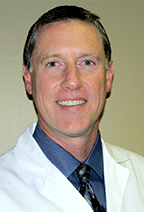 Dr. Jeff Forzley was born and raised in Lemont, Illinois. He attended Lewis University for his undergraduate studies. He earned a Bachelor of Science degree in Human Sciences in 1982. He also played baseball at Lewis University. He has coached and sponsored many youth sports programs over the years. His lifetime interest and participation in sports led to his studies in sports medicine. He earned a CCSP (Certified Chiropractic Sports Physician) in 1992. He later served as a member of the chiropractic staff for the Wrangler Rodeo. He earned his doctorate from National College of Chiropractic in 1984.
Dr. Forzley's post graduate studies include functional neurology, functional metabolic therapies and blood chemistry analysis with Dr. Datis Kharrazian, Dr. Shane Steadman, Dr. Steve Noseworthy, Dr. Thomas Culleton and Dr. Michael Johnson.
Post Graduate Studies:
Functional Endocrinology
Blood Chemistry and Analysis
Functional Neurology
Neurotransmitters and Brain Function
Migraines
Fibromyalgia / Chronic Fatigue Syndrome
Sports Medicine
Orthopedics
Homeopathic Medicine
Spinal Rehabilitation
Osteoporosis and Bone Health
Neuroendocrine Immunology
Cortisol, Melatonin and Circadian Rhythm Physiology
Professional Affiliations
Illinois Chiropractic Society
Dr. Forzley has been in practice for 27 years offering nutrition counseling and solutions to chronic neurologic, spinal and metabolic health conditions. He believes in a holistic approach to health care. This involves identifying the underlying cause of health conditions and offering natural solutions that work with the body's natural healing capacity.
---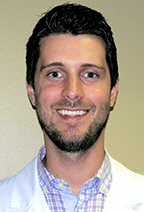 Dr. Matthew Imber: "My love for chiropractic did not stem from any personal chiropractic experiences, rather it had its roots in my affinity for science and in my pursuit for effective treatment methods. In spite of having experienced a variety of medical issues growing up, I had never seen a chiropractor. The chiropractic profession was one with which I had had little contact throughout my life up until that point , and I had little idea that there was an alternative to the allopathic community and the treatment options they provide. With these truths informing my decision, I entered college with the intention of becoming an MD.
While in college, I acquired a job working as a toxicologist in preclinical testing. My time as a toxicologist brought about my first sense of hesitancy towards my choice to pursue conventional medicine. Toxicology really opened my eyes to the limitations of life long medications. After having spent some time in toxicology, I reassessed my priorities and my options which lead me to discover chiropractic medicine; even though I wasn't fully sure what new treatment options would be available to me as a practitioner of this "alternative" medicine, I knew I wanted more than just prescriptions.
It was at this point that I left toxicology and went to work at a hospital. While working at the hospital I spent chunks of my day with individual patients and their families. I spent a particularly large amount of time on the neurology floor and it was here that patient frustration with the current model and it's lack of effectiveness and specificity became apparent to me. I even approached a neurologist working at the hospital and asked him if he was frustrated with his treatment options. He replied frankly: "yes."
My experience at the hospital furthered my drive for something more- treatment options for those patients who felt they had exhausted the potentialities of conventional medicine. My search lead me to functional neurology, and my affinity for the field was instantaneous. Shortly thereafter, I enrolled in chiropractic school with the intention to become a functional neurologist.
After 8 years of school and several hundred post-doctoral credit hours in neurology I found the perfect place to share my passion for helping people with chronic conditions, Lemont Natural Healthcare."