Finding and Treating the
Root Cause

of Your Symptoms
At Lemont Natural Health Care we have an extraordinary staff dedicated to
helping our patients get better

.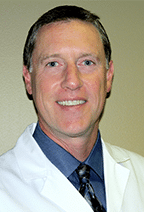 Dr. Jeff Forzley was born and raised in Lemont, Illinois. He attended Lewis University for his undergraduate studies. He earned a Bachelor of Science degree in Human Sciences in 1982. He also played baseball at Lewis University. He has coached and sponsored many youth sports programs over the years. His lifetime interest and participation in sports led to his studies in sports medicine. He earned a CCSP (Certified Chiropractic Sports Physician) in 1992. He later served as a member of the chiropractic staff for the Wrangler Rodeo. He earned his doctorate from National College of Chiropractic in 1984.
Post Graduate Studies:
Thyroid Disorders
Blood Chemistry Analysis
Functional Endocrinology
Functional Neurology
Neurotransmitters and Brain Function
Migraines
Fibromyalgia / Chronic Fatigue Syndrome
Sports Medicine
Orthopedics
Spinal Rehabilitation
Osteoporosis and Bone Health
Neuroendocrine Immunology
Cortisol, Melatonin and Circadian Rhythm Physiology
Professional Affiliations
Illinois Chiropractic Society
Dr. Forzley has been in practice for 36 years offering nutrition counseling and solutions to chronic neurologic, spinal and metabolic health conditions. He believes in a holistic approach to health care. This involves identifying the underlying cause of health conditions and offering natural solutions that work with the body's natural healing capacity.